on Donatus Buongiorno's easel paintings
Buongiorno signed his easel paintings "D Buongiorno" and "B Donatus," often in red paint. Below is an assortment of signatures found on easel paintings.
His church murals are not signed, which I have been told was customary for that type of commission. I'm curious to know if any of the church murals have notes on their backs or on their stretchers, but I have never seen a church mural removed from the wall.
Donatus vs. Donato
Donatus Buongiorno's legal first name was "Donato," and that name appears in his vital records—passports, manifests, etc.
In his art career in the United States, he called himself "Donatus." That name appears in directory listings, exhibitions and sales. (In his art career in Italy, where they presumably knew better, he is called Donato.)
I do not know why he used this Latinized version of his name, but he did it consistently, and it is distinctive. In art books and databases today, he is the only artist named Donatus.
Perhaps he was a prescient marketer—"branding" himeself to stand out in the New York art crowds. Or maybe he was trying to sound less Italian in the United States at a time when Italian immigrants were discriminated against.
"D Buongiorno" in Straight Line
Click on images to see full paintings.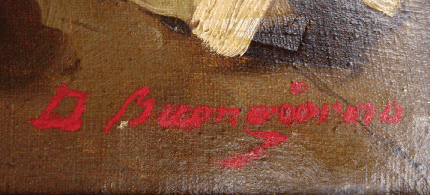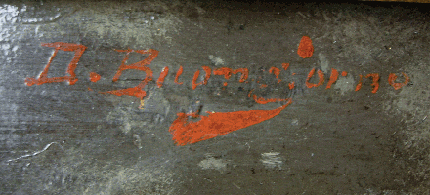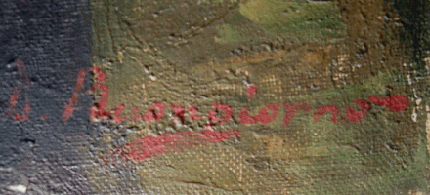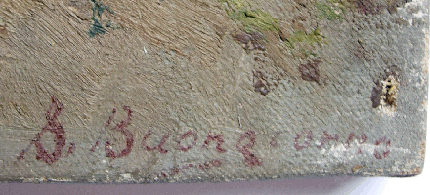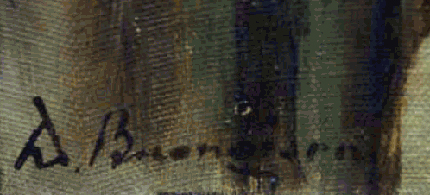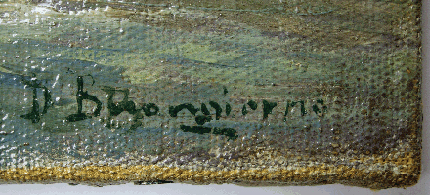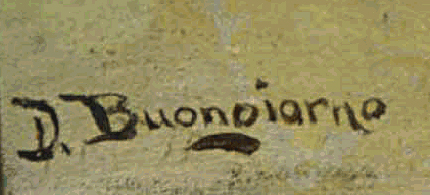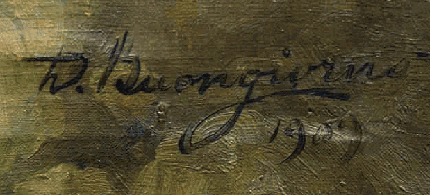 "D Buongiorno" on Diagonal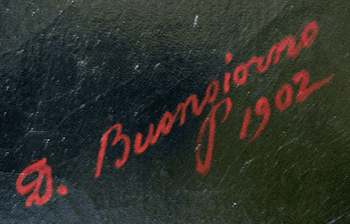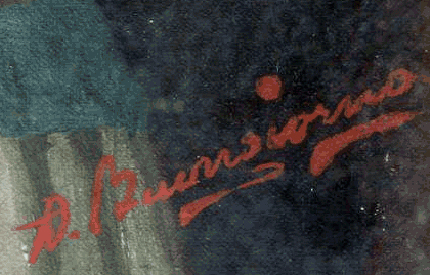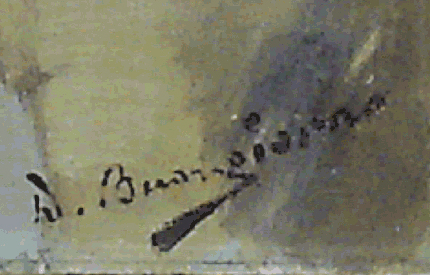 "B Donatus"
Some paintings were signed with this inverted name, which I assume Buongiorno used as a pseudonym for some reason. I have not been able to discern a pattern among the 5 or so paintings I have found with this signature to determine what they have in common or to guess why he did this.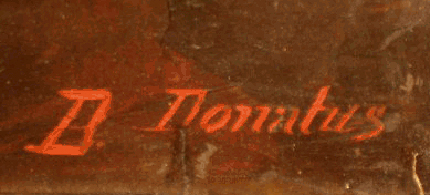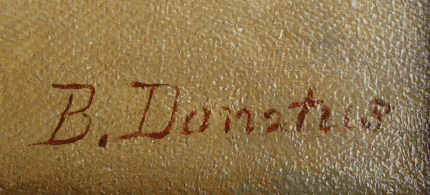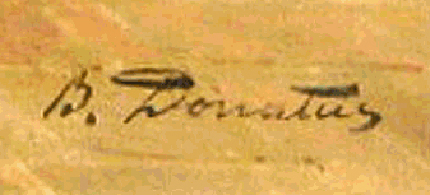 Do you own a Donatus Buongiorno painting? Does its signature look like one of these?
If so, I would love to hear from you. Leave a reply below, or contact me by private e-mail
here.